Lance Price
Affiliated Faculty, Professor at the George Washington University's Milken Institute School of Public Health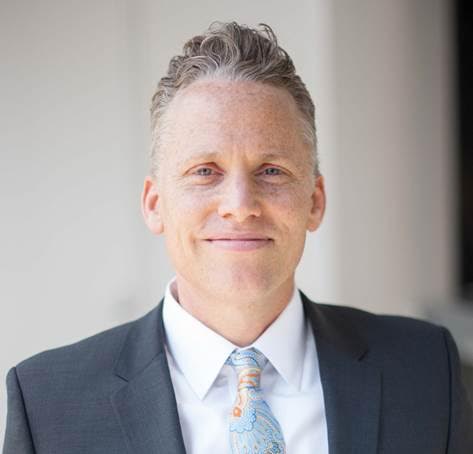 Research Interests
Lance Price is a Professor at the George Washington University's Milken Institute School of Public Health in Washington DC. He is also the founding director of the Antibiotic Resistance Action Center. Price works at the interface between science and policy to address the growing crisis of antibiotic resistance. In the laboratory, Price uses cutting-edge molecular approaches to trace the origins of antibiotic-resistant bacteria and develop strategies to block their transmission. In the policy arena, Price works with non-governmental organizations and policymakers to develop science-based policies to curb antibiotic abuse in food-animal production. Price's works has been covered in media outlets around the world. Price has Bachelor's and Master's Degrees from the Biology Department at Northern Arizona University and a PhD from the Johns Hopkins Bloomberg School of Public Health.
Selected publications
Price LB, Johnson JR, Aziz M, Clabots C, Johnston B, Tchesnokova V, Nordstrom L, Billig M, Chattopadhyay S, Stegger M, Andersen PS, Pearson T, Riddell K, Rogers P, Scholes D, Kahl B, Keim P, Sokurenko EV The epidemic of extended-spectrum-β-lactamase-producing Escherichia coli ST131 is driven by a single highly pathogenic subclone, H30-Rx (2013) mBio, 4 (6), art. no. e00377-13
Liu CM, Hungate BA, Tobian AAR, Serwadda D, Ravel J, Lester R, Kigozi G, Aziz M, Galiwango RM, Nalugoda F, Contente-Cuomo TL, Wawer MJ, Keim P, Gray RH, Price LB Male circumcision significantly reduces prevalence and load of genital anaerobic bacteria (2013) mBio, 4 (2), art. no. e00076-13
Johnson, J.R., Tchesnokova, V., Johnston, B., Clabots, C., Roberts, P.L., Billig, M., Riddell, K., Rogers, P., Qin, X., Butler-Wu, S., Price, L.B., Aziz, M., Nicolas-Chanoine, M.-H., Debroy, C., Robicsek, A., Hansen, G., Urban, C., Platell, J., Trott, D.J., Zhanel, G., Weissman, S.J., Cookson, B.T., Fang, F.C., Limaye, A.P., Scholes, D., Chattopadhyay, S., Hooper, D.C., Sokurenko, E.V. Abrupt emergence of a single dominant multidrug-resistant strain of Escherichia coli (2013) Journal of Infectious Diseases, 207 (6), pp. 919-928.
Price LB, Stegger M, Hasman H, Aziz M, Larsen J, Andersen PS, Pearson T, Waters AE, Foster JT, Schupp J, Gillece J, Driebe E, Liu CM, Springer B, Zdovc I, Battisti A, Franco A, Zmudzki J, Schwarz S, Butaye P, Jouy E, Pomba C, Porrero MC, Ruimy R, Smith TC, Robinson DA, Weese JS, Arriola CS, Yu F, Laurent F, Keim P, Skov R, Aarestrup FM Staphylococcus aureus CC398: host adaptation and emergence of methicillin resistance in livestock. (2012) mBio, 3 (1)
Hendriksen RS, Price LB, Schupp JM, Gillece JD, Kaas RS, Engelthaler DM, Bortolaia V, Pearson T, Waters AE, Upadhyay BP, Shrestha SD, Adhikari S, Shaky G, Keim PS, Aarestrupa FM. Population genetics of vibrio cholerae from Nepal in 2010: Evidence on the origin of the haitian outbreak (2011) mBio, 2 (4)
Silbergeld EK, Graham J, Price LB Industrial food animal production, antimicrobial resistance, and human health (2008) Annual Review of Public Health, 29, pp. 151-169.