Ecoss Statement on Diversity, Inclusion, and Community
The Center for Ecosystem Science and Society (Ecoss) at NAU is committed to fostering an inclusive environment where all members feel valued and inspired to contribute to the Center's success. We believe that a diverse and inclusive workplace leads to greater innovation and is essential to our excellence in science.
At Ecoss, we value diversity of thought and respect all persons regardless of ability, age, ethnicity, gender expression and identity, language, marital or caretaker status, nationality, race, religion, sex, sexual orientation, and socioeconomic status. We recognize that this list is not exhaustive. In order to create a workplace where all members cooperate and collaborate to advance ecosystem science, we are committed to upholding the following principles: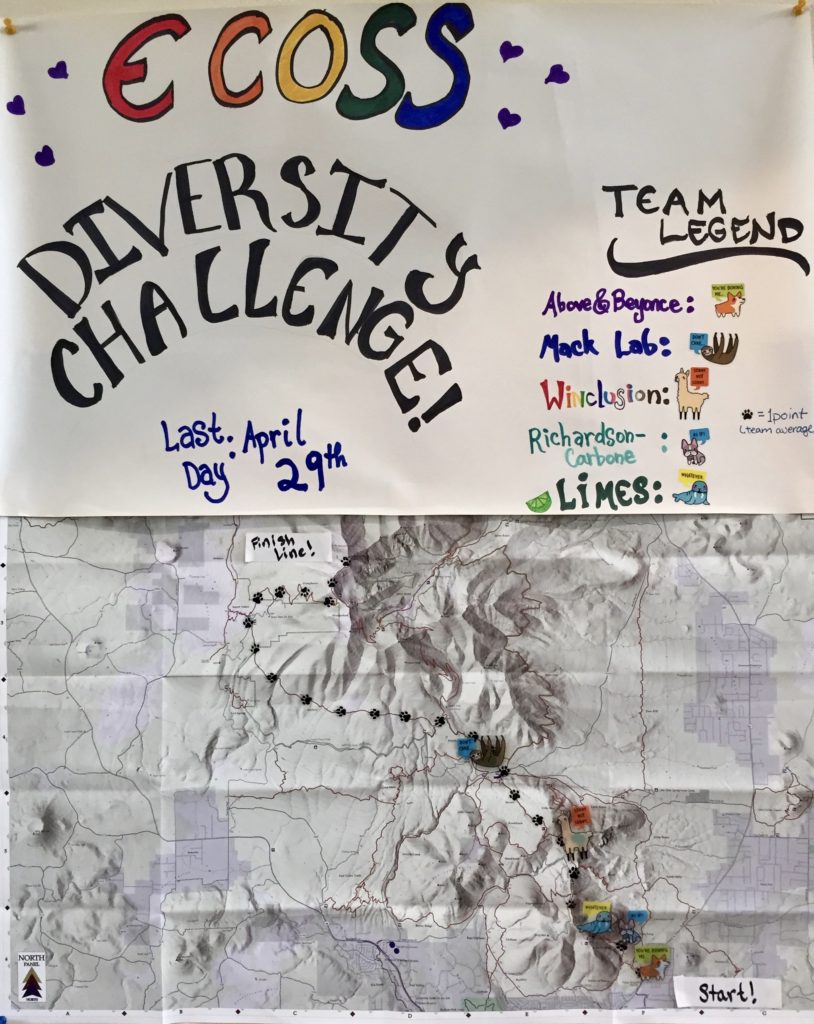 ● We strive toward a work environment that is free from bullying, discrimination, harassment, and prejudice.
● We acknowledge, respect, and appreciate individual differences and encourage the free expression of ideas.
● We believe in providing opportunities for everyone to grow as individuals and to participate in our community.
This statement was developed through active engagement of students, post-docs, staff, and faculty in the Ecoss community. It is a statement of how we view our role on campus and in the world, and it guides how we act individually and as a Center.
Our community embraces these principles, within and beyond Ecoss.
Within Ecoss, we had a 'Diversity' challenge in 2019. CLICK HERE FOR DETAILS.