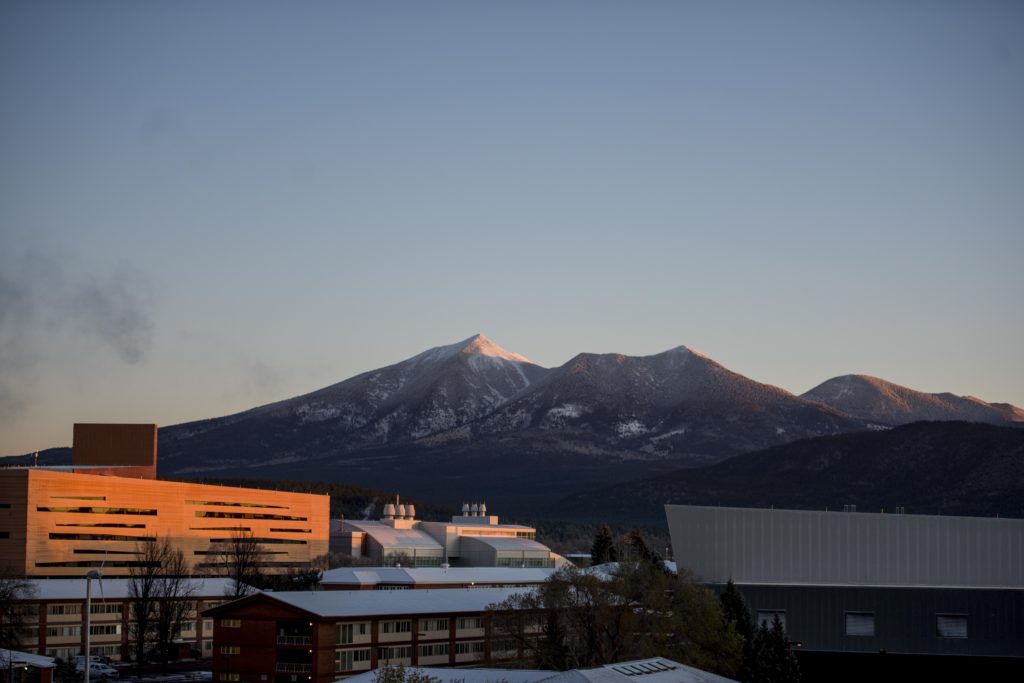 PhD and MS positions in Ecosystem Ecology are available in the Center for Ecosystem Science and Society (Ecoss) at Northern Arizona University. Graduate student benefits include a stipend (teaching assistantship or research assistantship), tuition waiver, and health insurance.
The Ecoss mission is to conduct high-impact, innovative research on ecosystems and how they respond to and shape environmental change, to train next-gen scientists, and to communicate discovery and its relevance to people.
---
Interested in applying?
The first step to becoming an Ecoss graduate student is to find a potential advisor. Candidates should explore our available research opportunities, and contact the professor whose interests align most closely. Please include a cover letter describing your background, research interests, and qualifications, as well as a current resumé or curriculum vitae.
Most Ecoss graduate students earn their degrees through the Department of Biological Sciences; however, many faculty have affiliations with other degree programs on campus, including the School of Informatics, Computing, and Cyber Systems (SICCS) and the School of Earth and Sustainability (SES). Potential advisors can help you determine which program may be most appropriate. The NAU Graduate College publishes current deadlines for each program. Applications submitted before December 1, 2022 may be considered for a prestigious NAU Presidential Fellowship.
Ecoss is committed to fostering a diverse and inclusive workplace. We strongly encourage applications from women and members of underrepresented minority groups.