Jon M. Wells
Postdoctoral Scientist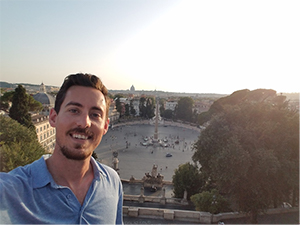 Jon aims to improve our understanding of global carbon cycling through data-model integration. His previous work investigated carbon flow in tropical agroecosystems, including soil carbon protection mechanisms and conversion of bioenergy grasses to fuel. He now focuses on quantifying US land carbon sequestration potential and uncertainty using matrix models and data from the National Ecological Observatory Network (NEON).
Selected Publications
Crow SE, Wells JM, Sierra CA, Youkhana AH, Ogoshi RM, Richardson D, Glazer CT, Meki, MN, Kiniry JR (2020) Carbon flow through energycane agroecosystems established post-intensive agriculture. GCB Bioenergy. doi:10.1111/gcbb.12713.
Wells JM, Drielak E, Surendra KC, Khanal SK (2020) Hot water pretreatment of lignocellulosic biomass: Modeling the effects of temperature, enzyme and biomass loadings on sugar yield. Bioresource Technology. doi:10.1016/j.biortech.2019.122593.
Crow SE, Deem LM, Sierra CA, Wells JM (2018) Belowground Carbon Dynamics in Tropical Perennial C4 Grass Agroecosystems. Frontiers in Environmental Science, 6, 18. doi:10.3389/fenvs.2018.00018.
Wells JM, Crow SE, Meki MN, Sierra CA, Carlson KM, Youkhana A, Richardson D, Deem L (2017) Maximizing Soil Carbon Sequestration: Assessing Procedural Barriers to Carbon Management in Cultivated Tropical Perennial Grass Systems. In YY Young. Recent Advances in Carbon Capture and Storage. Rijeka: InTech. doi:10.5772/66741.
Wells JM, Crow SE, Ogoshi R, Turano B, Hashimoto A (2015) Optimizing feedstock selection for biofuel production in Hawaii: CuO oxidative lignin products in C4 grasses. Biomass and Bioenergy, 83, 511-515. doi:10.1016/j.biombioe.2015.10.027.