Benjamin Ruddell
Affiliated Faculty, Associate Professor, School of Informatics, Computing, and Cyber Systems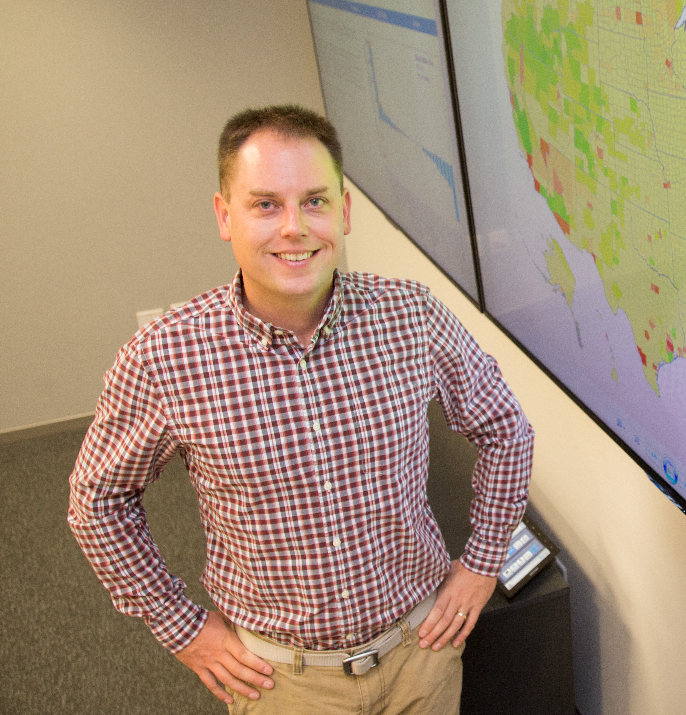 Research Interests
Dr. Ruddell's research interests fall broadly in the area of the quantification and management of complex coupled natural-human systems, including regional water and climate systems and ecosystems that are strongly influenced by the human economy and society- such as in cities, energy, and agriculture. He is a specialist in coupled natural-human ecosystems, in network and information theory methods, and in environmental informatics.
Director of the FEWSION project. FEWSION is seeking applicants to several GRA and Postdoctoral openings.
Selected Publications
McManamay RA, Nair SS, DeRolph CR, Ruddell BL, Morton AM, Stewart RN, Troia MJ, Tran L, Kim H and Bhaduri BL 2017 US cities can manage national hydrology and biodiversity using local infrastructure policy PNAS 114 9581–6
Ahams IC, Paterson W, Garcia S, Rushforth R, Ruddell BL and Mejia A 2017 Water Footprint of 65 Mid- to Large-Sized U.S. Cities and Their Metropolitan Areas JAWRA Journal of the American Water Resources Association 53 1147–63
Scanlon, BR, Ruddell BL, Reed PM, Hook RI, Zheng C, Tidwell VC and Siebert S (2017), The food-energy-water nexus: Transforming science for society. Water Resour. Res.
McManamay RA, Nair SS, DeRolph CR, Ruddell BL, Morton AM, Stewart RN, Troia MJ, Tran L, Kim H and Bhaduri BL 2017 US cities can manage national hydrology and biodiversity using local infrastructure policy PNAS 114 9581–6
Kang M, Ruddell BL, Cho C, Chun J and Kim J 2017 Identifying CO2 advection on a hill slope using information flow Agricultural and Forest Meteorology 232 265–78