New Study Shows Trees Take Longer to Recover After Drought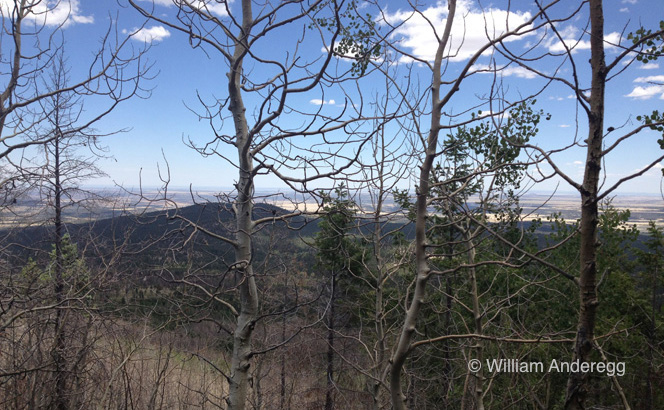 In forests around the world, drought leaves a legacy that endures even after the rains return.
Three Northern Arizona University researchers contributed to a study published this week in Science that showed surviving trees took an average of two to four years to recover and resume normal growth rates after droughts ended.
The finding runs counter to climate models that assume instant recovery, said George Koch, a professor in NAU's Center for Ecosystem Science and Society. Koch focused on project design for the research, while Christopher Schwalm, assistant research professor at NAU, applied his expertise in land atmosphere modeling. Kiona Ogle, who recently moved to NAU from Arizona State University, also contributed to the design and analysis of the study.
"What we've found is that recovery takes a while," Koch said. "For most forested ecosystems, growth following a dry year is slower than expected." Now Schwalm will help other modeling groups build this nuanced reality into better models, Koch said.
Koch, meanwhile, will conduct research to "understand more of the mechanistic basis of this legacy effect of drought." He and collaborators will use data they've collected over dozens of areas in the Four Corners region.
"We can define drought and study its impacts to trees in more detail when looking at specific regional sites," Koch said. "This may help us understand why some trees survive while others die. And it will improve predictions of the impacts of future droughts on forest carbon sequestration."