A bridge to stronger, more diverse Earth sciences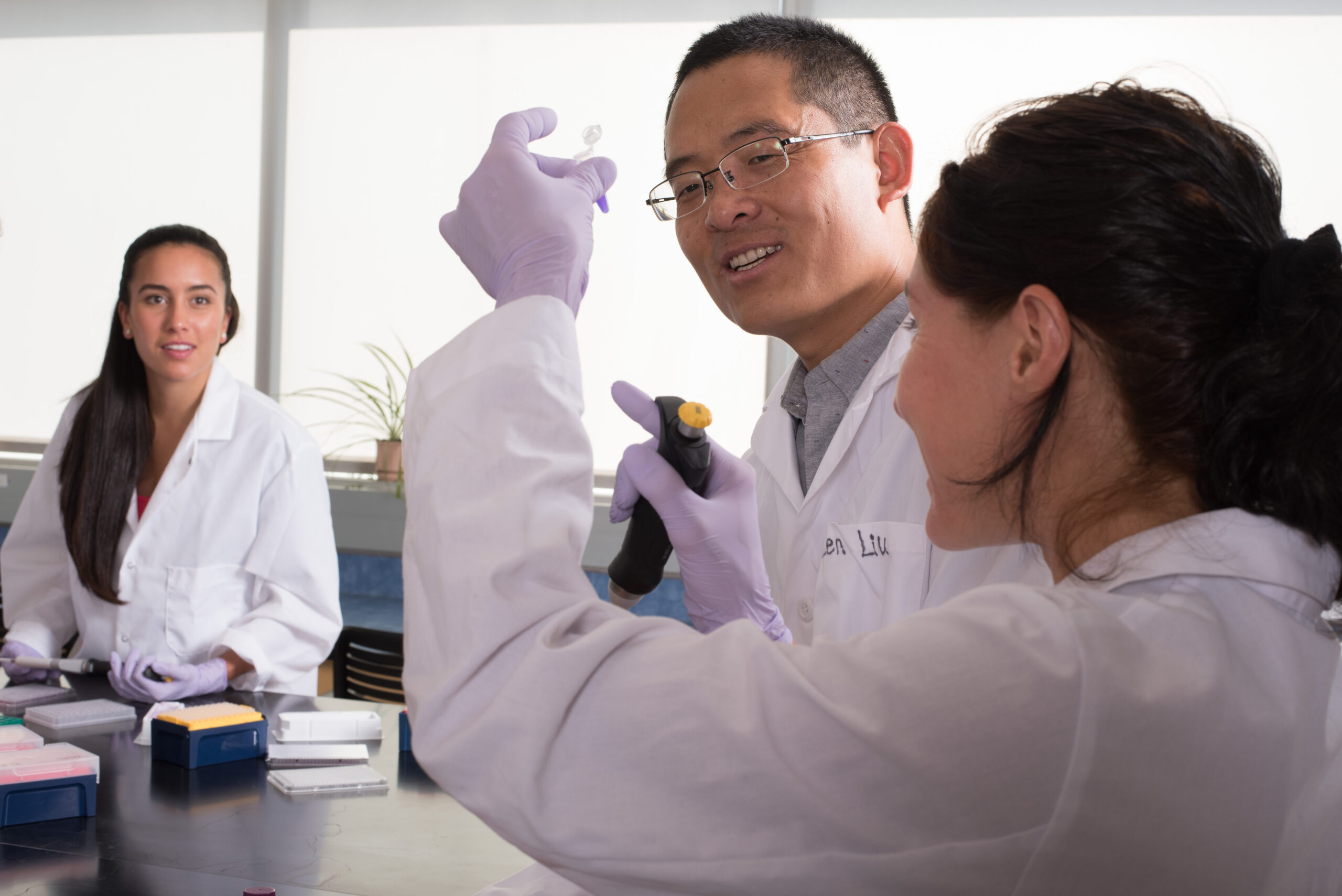 The Center for Ecosystem Science and Society (Ecoss) at NAU has been named one of 15 new partner institutions of the AGU Bridge Program, which works to support students in applying to and succeeding in graduate school in the Earth sciences. Ecoss and the other new partner groups join a national network formed in 2019 by the American Geophysical Union (AGU) and backed by the National Science Foundation aimed at making the geosciences a stronger, more diverse field.
The program is open to students who want to apply for an MS or PhD in the Earth sciences or who have applied previously to a graduate program. Bridge programs like AGU's are part of a raft of larger efforts to broaden participation in a field whose makeup does not reflect the U.S. population or other science professions.
The geosciences are the least diverse among all STEM fields, according to recent surveys of graduate degrees conferred, and faculty of color hold a mere 3.8% of tenured or tenure-track positions in the top 100 Earth science programs in the U.S. More troublingly still, these trends show little improvement over the last 40 years, so funders like NSF and professional societies like AGU are redoubling efforts to better connect to, recruit, and serve students from ethnic and racially diverse backgrounds.
"We in the biogeosciences have to do better when it comes to not just recruiting, but supporting scholars from marginalized communities throughout their careers," said assistant research professor Mariah Carbone, one of the leads on the Ecoss AGU Bridge team. "The AGU Bridge Program will help our center better serve students from minoritized communities by sharing best practices and trainings, and by connecting us with these researchers who are a vital part of our field's future."
"We're looking forward to working with students in this program at NAU," said Ted Schuur, a Regents Professor in biology and Ecoss who led efforts to join the AGU Bridge Program. "Students accepted into the program will have the support of a nationwide peer network, and the program allows us to learn mentoring strategies from other institutions across the U.S."
"A critical part of NAU's mission is to make concerted, collaborative efforts to increase diversity, including recruiting students from historically underserved and underrepresented groups and diverse life experiences and backgrounds," NAU president José Luis Cruz Rivera said. "Ecoss' collaboration with the AGU Bridge Program is an important step in that process, and I'm excited to see this increased focus to increase participation in these fields so they are more representative of our communities."
Learn more about the AGU Bridge Program and its partners here.