Launching of land restoration study with Ecoss contribution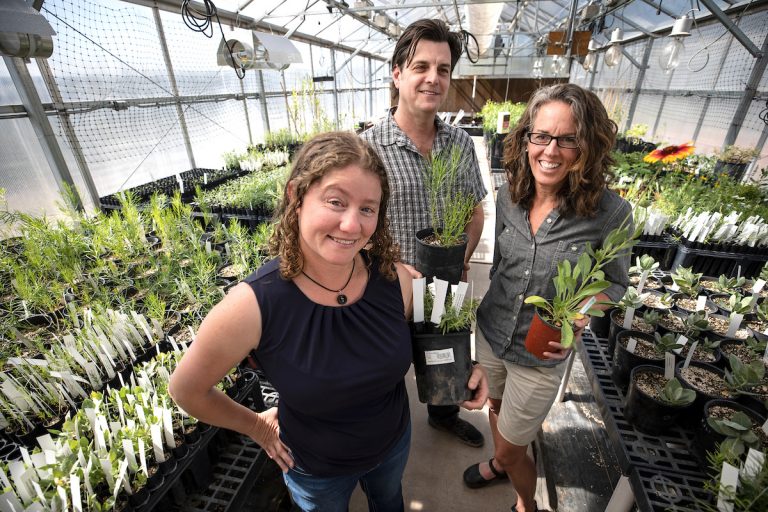 Ecoss member, Karen Haubensak together with the main Principal Investigator Kevin Grady from Forestry and Clare Aslan from Earth Sciences and Environmental Sustainability, launched an ambitious project, which is designed to identify the foundation species best suited for seed production for crisis events as well as for large-scale restoration.
The cross-disciplinary team of NAU ecologists recently received a five-year, $935,000 grant from the U.S. Department of Agriculture to study which plants are most fit for restoring damaged lands and capable of supporting diverse pollinator communities.
The scientists will test nearly 50,000 plants of 12 species—the largest trial of its kind in the western region. Based on the outcome of the test, they will conduct a trial of 105,000 plants at established small farms to identify growing conditions that optimize seed production.
"We want to know which plants support diverse pollinators, produce lots of seeds and perform best in large-scale restoration projects," Haubensak said.
The goal is to use the right plants in the right combinations, while bolstering native seed production throughout the region.
Read the NAU news article here