Future Ecosystems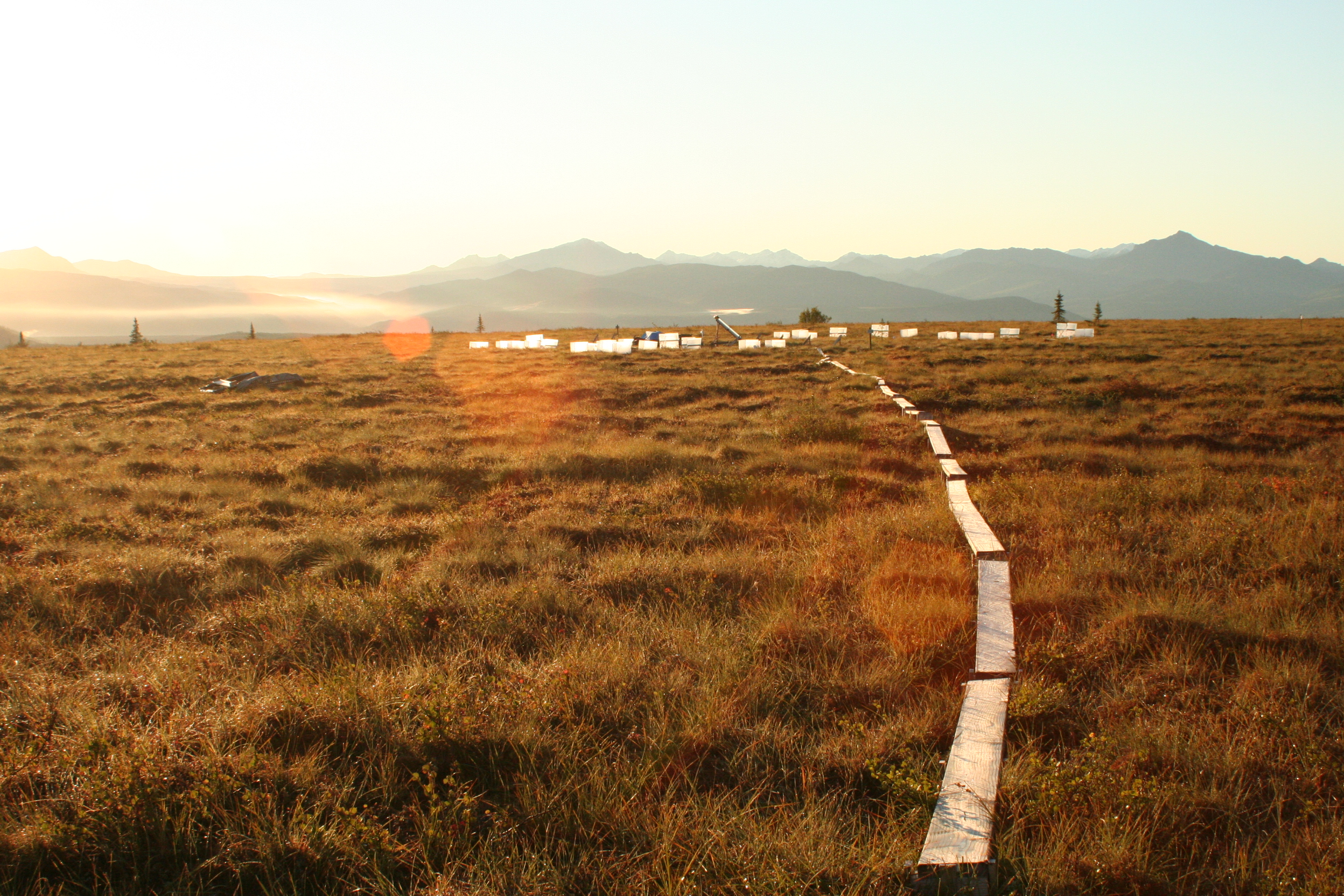 Global change affects plants and soil in ecosystems across the globe. By doing so, it can alter the composition of ecosystems and the functions they provide. For instance, even small changes in plant growth and soil properties can have a large impact on the amount of CO2 and other greenhouse gases in the atmosphere. At Ecoss, we use field experiments to manipulate the temperature, rainfall and other environmental factors in various ecosystems. This allows us to mimic future conditions, and helps us understand how future ecosystems will differ from the ones today.
Zone Jumping: Downhill Transplants Simulate Future Climate Change
Northern Arizona supports a wide range of ecosystems, from deserts to alpine tundra. Will these ecosystems respond the same way to altered climate? To find out, we are conducting a climate change experiment in four different ecosystems, from high desert grassland to subalpine meadow, using experimental treatments that simulate the expected future climate in 50-100 years.
Modification of Multiple Environmental Factors at Jasper Ridge
Most global change research focuses on individual components, but the environment is changing in multiple ways simultaneously. The Jasper Ridge Global Experiment seeks to find out how these combined changes will affect ecosystems. Researchers tested the response of a California grassland to:
climate change
elevated atmospheric carbon dioxide
increased nitrogen pollution
disturbance by wildfire (since 2003)
Students, faculty, and staff affiliated with the Ecosystem Science and Society Center have been active at the site since the experiment began in 1997.
This research has been conducted by Bruce Hungate and Paul Dijkstra. Learn more details about Ecoss research at Jasper Ridge.
Carbon in Permafrost Experimental Heating Research
The Carbon in Permafrost Experimental Heating Research (CiPEHR) project is an ecosystem warming experiment that was established in 2008 to test hypotheses about changes in the carbon cycle that are expected as a result of warming temperatures and permafrost thaw. The experiment is located close to Healy, Alaska. The CiPEHR project uses snow fences coupled with spring snow removal to increase soil and permafrost temperatures and open-top chambers to increase growing season air temperatures. Details about this project can be found here.
Deep Nitrogen Acquisition in Warming Permafrost Soils
As permafrost soils thaw, organic matter that has been protected from decomposition for centuries to millennia is released as greenhouse gasses, resulting in an important feedback between the biosphere and climate. However, nitrogen released from deep, thawing soils may stimulate productivity and thus regulate the pace and magnitude of the permafrost carbon (C) feedback to climate. This regulatory role of N is predicated on the opportunistic capacity of arctic plants and their obligate mycobionts to forage as seasonally unfrozen ground deepens. We are using a suite of field experiments and observational studies coupled with model development and modeling experiments to investigate whether tundra plants can acquire deep permafrost N as soils thaw and whether this influences regional carbon balance. This research is a collaborative effort between Northern Arizona University (Michelle Mack and Rebecca Hewitt), University of Alaska Fairbanks (Dave McGuire and Hélène Genet), and University of New Mexico (Lee Taylor). More information about this project can be found here.