Ember Morrissey, Ecoss Postdoctoral Scholar, Wins Microbiology Award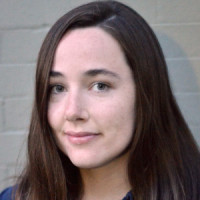 The American Society for Microbiology awarded the 2015 FEMS-ASM Mäkelä-Cassell Award to Ember Morrissey, Ph.D.
Morrissey will be presenting her latest, groundbreaking research at the Federation of European Microbiological Societies (FEMS) 6th Congress of European Microbiologists hosted this year in Maastricht, the Netherlands, on 7–11 June. Morrissey is currently a postdoctoral scholar studying microbial ecology and biogeochemistry at Northern Arizona University in Flagstaff, Arizona. Her research focuses on understanding the environmental and microbial regulation of carbon and nitrogen cycling in marsh ecosystems. Her novel approach aims to explore the nexus between microbial evolution and ecology within soil organisms. Morrissey uses advanced stable isotope probing techniques to determine whether respective microbial functions are related to the phylogeny of the organism. Using Morrissey's novel approach, a fıne taxonomical resolution is used to quantify growth rates of populations of individual bacterial taxa in intact soil communities.