Ecoss scientists travel to Antarctica to research plant and microbial responses to warming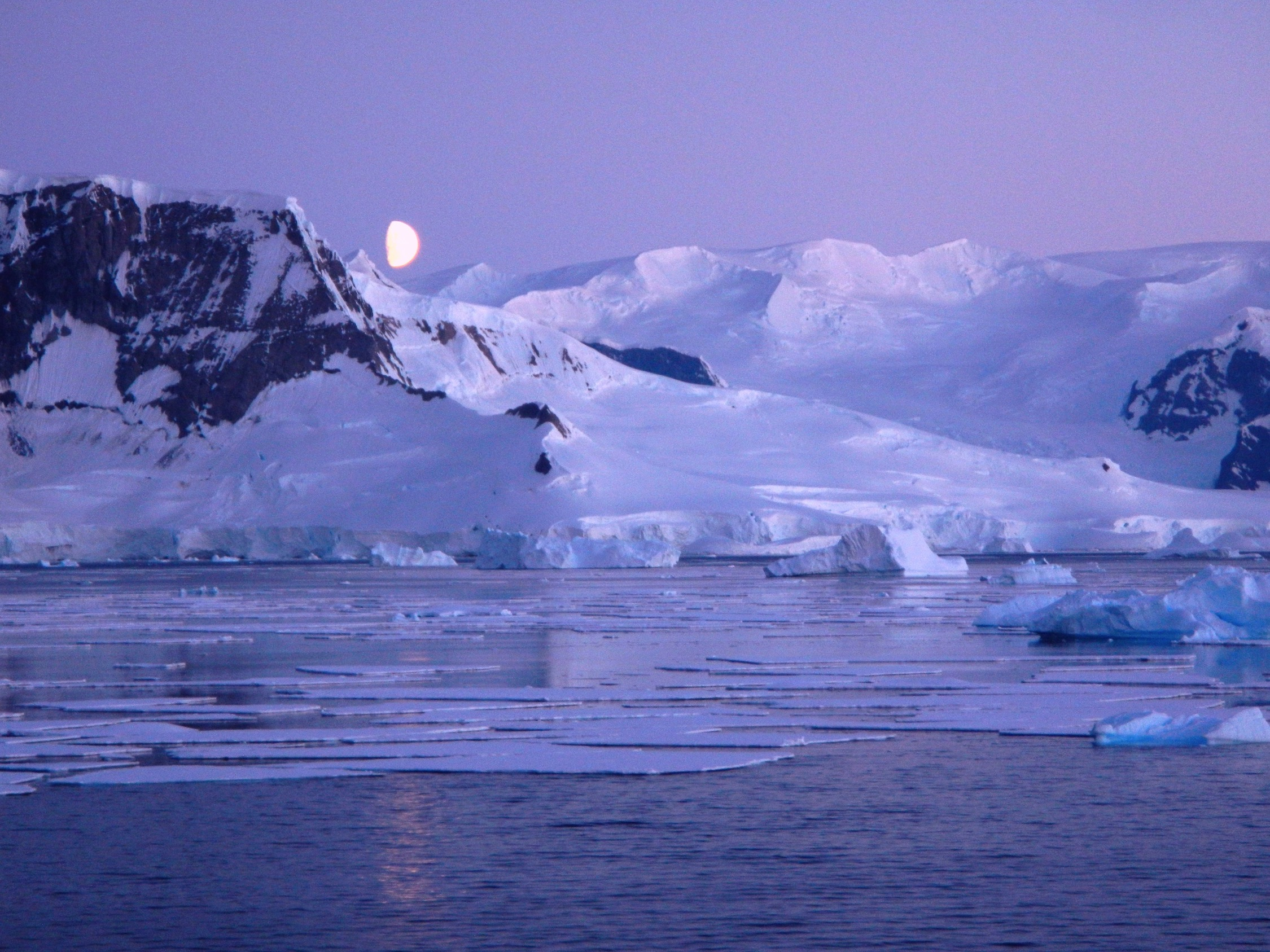 Former Ecoss Postdoctoral researcher Natasja van Gestel, now at Texas Tech University, and Bruce Hungate and Paul Dijkstra from ECOSS are using deglaciated area in Antarctica to investigate plants and microbial responses to warming. Two graduate students will be integral to the success of the study: Kelly McMillen (Texas Tech University) and Alicia Purcell (ECOSS, Northern Arizona University).
Over 90% of the glaciers on the western Antarctic Peninsula have retreated with current, unprecedented warming rates – warming rates here are more than 4 times faster compared to the global average. Why study here? The land ecosystems are far less complex in Antarctica compared to land areas elsewhere, thereby making Antarctic soils more tractable to test scientific hypotheses about the links between carbon balance and those who influence it: the plants and microbes. The scientists are implementing a warming experiment by placing open-top chambers in strategic positions in the deglaciated area to capture the gradient in plant productivity. The Antarctic ecosystem is thus used as a model system to examine the sensitivity of the carbon cycle to warming. Results from the warming experiment, in conjunction with the productivity gradient, will be valuable and can help inform and improve the next generation of Earth System Models.
Follow the Ecoss – Texas Tech collaboration in Antarctica, as Natasja van Gestel, Bruce Hungate, Kelly McMillan, and Alicia Purcell establish a new warming experiment along a chronosequence of glacial retreat. Follow Natasja's Blog here to read about their daily life.
Read a detailed article about VanGestel's research in Texas Tech Today