Changing the climate conversation in Arizona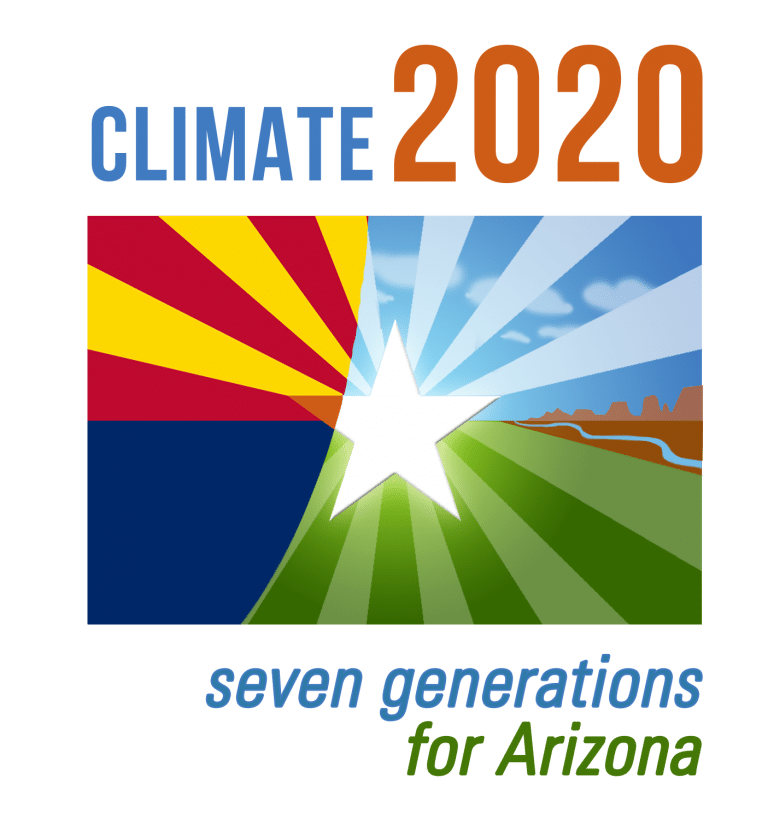 NAU joins with ASU, UA and Arizona communities to confront climate crisis
As Arizona confronts the impacts of a hotter world, Northern Arizona University is joining partners from Arizona State University, the University of Arizona and communities from throughout the state to convene the first statewide, solutions-focused climate summit.
Climate 2020: Seven Generations for Arizona is a two-day event that will bring together youth, community leaders, decisionmakers and researchers Nov. 15-16 in Flagstaff. The summit will feature nationally-recognized voices on climate issues including Texas Tech scientist Katharine Hayhoe, hip-hop artist Xiuhtezcatl Martinez, and former Governor of Arizona and Secretary of the Interior Bruce Babbitt.
"Arizonans have a long tradition of coming together in moments of urgency, and our quickly changing climate presents us with another one: larger and more frequent wildfires, prolonged drought, extreme heat and reduced snowpack are already changing life in this state," Babbitt said. "Climate 2020: Seven Generations for Arizona offers Arizonans a chance to meet at a critical junction in our state's life and ask each other: What do we love here? And what are we willing to do to keep the state we love healthy and habitable for our children, and the grandchildren of their grandchildren?"
"Climate change is already affecting us, here and now, and as a climate scientist, I know that the choices we make today will determine our future," said Hayhoe, who has served as an expert reviewer for the Intergovernmental Panel on Climate Change and writes the digital short series Global Weirding. "That's why it's so important to talk about how we can build resilience and transition to clean energy while investing in our kids and our future."
Bruce Hungate, director of the Center for Ecosystem Science and Society (Ecoss) at NAU, which is one of the sponsors of the summit, spoke about the importance of addressing these issues in Arizona.
"We know that the changes happening globally affect Arizona, and we're observing them everywhere: under the microscope, on our farms and in our front yards," said Hungate, who also is chair of the McAllister Initiative on Community, Culture, and the Environment. "It's time for a new kind of conversation, one that brings all of our voices to bear on the big question: What do we want to do now?"
Bringing together more than 30 speakers on a broad range of issues including rural resilience, community climate action and wildfire response and management, Climate 2020: Seven Generations for Arizona draws on the Iroquois principle of making resource decisions that will be sustainable for the next seven generations. Students will deliver keynotes and lead breakout sessions and panels throughout the summit. A climate action town hall on Nov. 16 will feature members of Arizona Youth Climate Strike and Our Children's Trust.
The summit also will address how the shifting climate threatens Arizonans' health. More extreme temperatures and more frequent heat waves exacerbate chronic conditions; in particular, worsening air quality from dust storms, wildfires and particulate emissions aggravate asthma and respiratory illnesses. Climate disruptions and altered habitats are changing the way infectious diseases spread in the state. Heat-associated deaths scar families and communities, and Arizona can anticipate increases in those largely preventable tragedies. All these risks disproportionately affect the most vulnerable: children, the elderly, migrant farmworkers and people in low-income, rural and tribal communities.
Arizona is uniquely situated to respond to these challenges. Communities and resource managers have experience contending with the hotter and drier conditions the state is experiencing, and the state has been recognized for a culture of listening to diverse perspectives to make sound decisions for its future.
"In Phoenix metro, city planners, sustainability directors, community leaders, and scientists have been developing positive visions for central Arizona that take into account these climate futures," said Nancy Grimm, co-director of the Urban Resilience to Weather-Related Extreme Events Sustainability Research Network (UREx SRN) and a professor at Arizona State University. "We hope to engage in this kind of hopeful conversation at the climate summit."
Climate 2020: Seven Generations for Arizona aims to transform the conversation, moving beyond drought contingency plans and into a comprehensive and future-oriented framework of creative and science-driven decision-making. The summit is organized by Ecoss (NAU), the Institute for Tribal Environmental Professionals, the Center for Health Equity Research (NAU), the Green Fund (NAU), the Sustainability Program at the City of Flagstaff, Vitalyst Foundation and other partners.
Climate 2020: Seven Generations for Arizona will take place at High Country Conference Center in Flagstaff on Nov. 15-16. Summit registration is free to Arizona college and university students who wish to volunteer. To learn more or to register, visit https://climate2020arizona.nau.edu/