Research Interests
Schädel is a biogeochemist and plant ecophysiologist with expertise in climate change, ranging from arctic warming impacts on permafrost carbon to plant responses to elevated carbon dioxide. Her work has included empirical, modeling, and synthesis approaches. Currently, as Assistant Research Professor at Northern Arizona University, she conducts synthesis research on the vulnerability of permafrost carbon to climate change. Her research interests focus on the global carbon cycle, permafrost carbon, climate change, terrestrial ecosystems, soil carbon dynamics, soil incubation studies, and ecological modeling.
Dr. Schädel coordinates the Permafrost Carbon Network, a data synthesis-based research program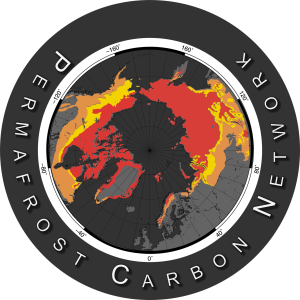 Selected Publications
Schädel C, Bader MKF, Schuur EAG, Biasi C, Bracho R, Čapek P, De Baets S, Diáková K, Ernakovich J, Estop-Aragones C, Graham DE, Hartley IP, Iversen CM, Kane E, Knoblauch C, Lupascu M, Martikainen PJ, Natali SM, Norby RJ, O/'Donnell JA, Chowdhury TR, Šantrůčková H, Shaver G, Sloan VL, Treat CC, Turetsky MR, Waldrop MP, Wickland KP (2016) Potential carbon emissions dominated by carbon dioxide from thawed permafrost soils. Nature Clim. Change, 6, 950-953
Koven CD, Schuur EAG, Schädel C et al. (2015) A simplified, data-constrained approach to estimate the permafrost carbon–climate feedback. Philosophical Transactions of the Royal Society of London A: Mathematical, Physical and Engineering Sciences, 373, 2054.
Schuur EAG, McGuire AD, Schädel C, et al. (2015) Climate change and the permafrost carbon feedback. Nature, 520, 171-179.
Schädel C, et al. (2014) Circumpolar assessment of permafrost C quality and its vulnerability over time using long-term incubation data. Global Change Biology, 20, 2. 641-652
Elberling B, Michelsen A, Schädel C, et al. (2013) Long-term CO2 production following permafrost thaw. Nature Clim. Change, 3, 10. 890-894