The Bumpy Road to Net Zero: Paths to Carbon Neutrality in Uncertain Times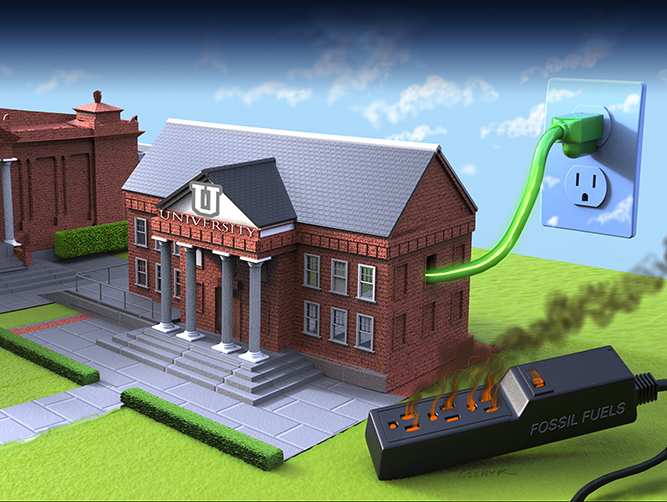 Event Information
Dates: November 17 – 19, 2020
Time: 9:00 AM – 1:00 PM Pacific
End time varies. Please see the agenda.
Location: Zoom Webinar
In November 2020, the Center for Ecosystem Science and Society and the McAllister Program on Community, Culture, and the Environment at Northern Arizona University will virtually convene experts from universities and colleges in the U.S. that are on the road to carbon neutrality. These institutions have taken divergent paths and achieved progress along different timelines. Each has demonstrated that in a world that must restrain warming to avoid catastrophic consequences, curbing carbon emissions is both a moral and practical fulfillment of their mission to educate and empower future generations.
Since the American College and University Presidents' Climate Commitment was forged in 2006, more than 450 colleges and universities from across the nation have made carbon reduction and neutrality commitments. A few have achieved carbon neutrality ahead of their target date, while others are redoubling efforts to achieve these prior goals; still others are establishing new targets. As of this fall, eight have achieved net zero.
At this meeting, held over three consecutive half-days November 17-19, faculty, administrative, and facilities personnel from leading institutions will discuss best practices, obstacles, and lessons learned in nine specific issue areas related to carbon neutrality goal-setting and achievement.
This small gathering and virtual format will create opportunities for practical peer-to-peer knowledge sharing and informal networking.
Session Topics
Power/Structures and Organizational Relationships
Student Engagement and Leadership
Implementation and Accountability
Power Purchase Agreements
Energy Efficiency
Biomass Energy
Carbon Offsets
Alignment and Partnerships
Financial Strategies and Return on Investment
Contact Information
Kate Petersen, Kate.Petersen@nau.edu