Brad Butterfield
Associate Research Professor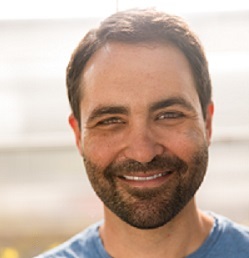 Dr. Butterfield conducts research on the drivers of biodiversity and the implications of that diversity for ecosystem functioning. Much of his work is focused on the incredible functional diversity of desert plant communities, including the historical biogeography that has shaped current regional species pools, the interactive effects of temperature and precipitation extremes on viable functional strategies across regional environmental gradients, and the effects of competition and facilitation on local diversity. In order to work across these scales, Dr. Butterfield combines functional trait-based approaches with ecological niche modeling, physiology, phylogenetics and ecosystem measurements and modeling. Application of this work to natural resource management and conservation includes collaborations with the Bureau of Land Management and National Parks Service through RestoreNet, a network of experiments aimed at identifying key controls on restoration of ecosystem functioning across drylands of the Western USA led by Dr. Butterfield and Dr. Seth Munson of the USGS, and with the National Parks Service and tribal land managers through the USGS Grand Canyon Monitoring and Research Center.
Selected Publications
Butterfield BJ, Holmgren CA, Anderson RS & Betancourt JL. Extinction debt and delayed colonization have had comparable but unique effects on plant community-climate lags since the Last Glacial Maximum. In press in Global Ecology and Biogeography.
Bradford JB, Betancourt JL, Butterfield BJ, Munson SM & Wood TE (2018) Anticipatory natural resource science and management for a dynamic future. Frontiers in Ecology and the Environment, 16: 295-303.
Butterfield BJ, Copeland, SM, Munson SM, Roybal CM & Wood TE (2017) Prestoration: Using species in restoration that will persist now and into the future. Restoration Ecology, 25: S155-S163.
Funk JL, Larson JE, Ames GM, Butterfield BJ, Cavender-Bares J, Firn J, Laughlin DC, Sutton-Grier AE, Williams L & Wright J (2017) Revisiting the Holy Grail: using plant functional traits to understand ecological processes. Biological Reviews, 92: 1156-1173.
Butterfield BJ, Camhi AL, Rubin RL & Schwalm CR (2016) Tradeoffs and compatibilities among ecosystem services: Biological, physical and economic drivers of multifunctionality. Advances in Ecological Research, 54: 207-243.
Butterfield BJ, Bradford J, Armas C, Prieto I & Pugnaire FI (2016) Does the stress gradient hypothesis hold water? An assessment of vegetation effects on soil moisture and implications for plant-plant interactions. Functional Ecology, 30: 10-19.